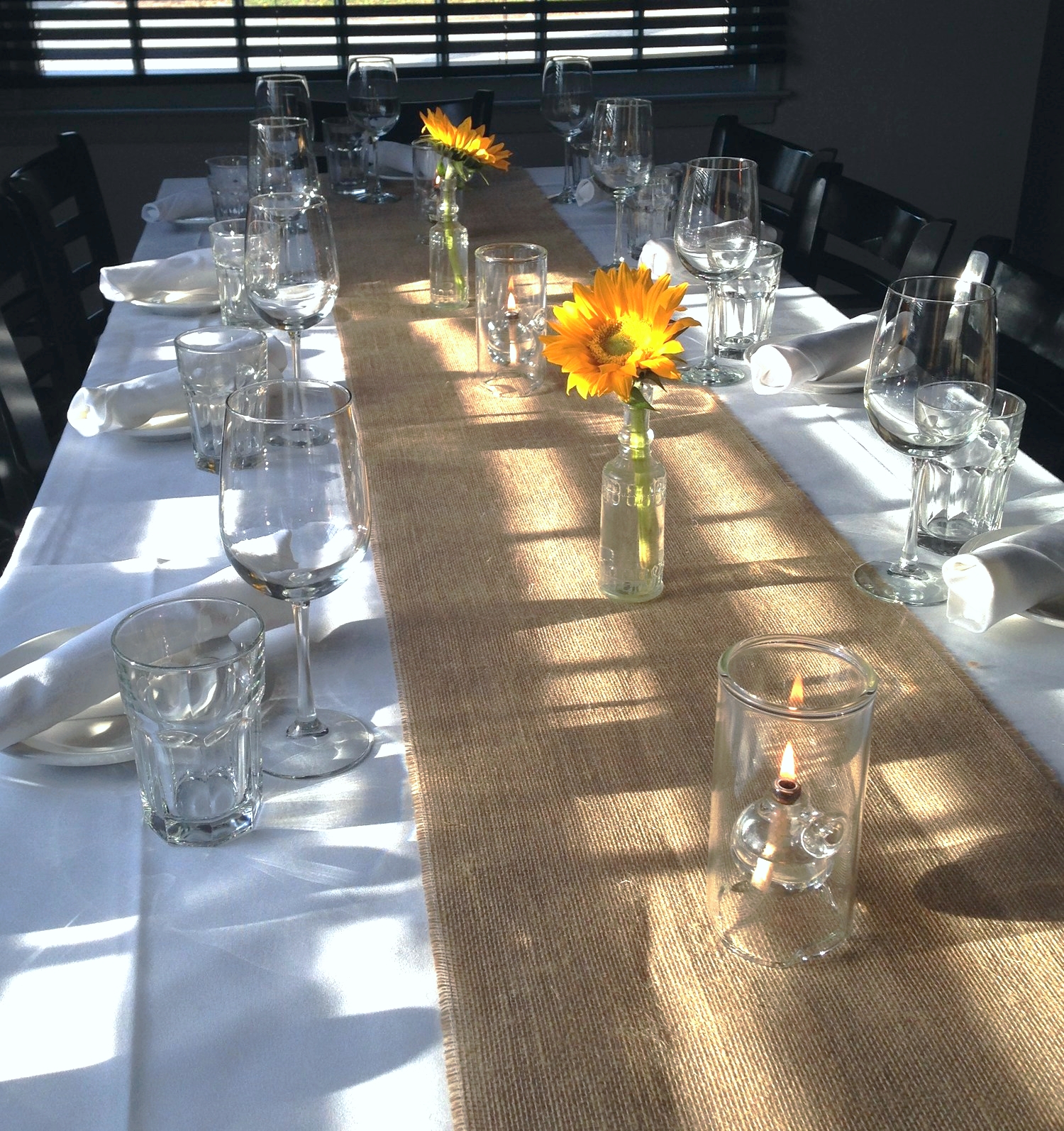 2 Hopewell has private dining options available
for special events, functions and small groups.
Events
We often host showers, anniversary parties, birthday parties, christenings, weddings, rehearsal dinners, dinner gatherings, memorial luncheons and program dinners.
As a restaurant without a dedicated banquet room, we do have some limitations as to the size of the group and availability of space. However, in the evenings when the restaurant is open, we have one smaller dining room for private groups up to 24 people, though some nights of the week we may have some additional flexibility with our larger dining room. As we are not typically open for lunch, we also have the entire restaurant available for private groups of at least 30 people for luncheon events.
We often host events on Saturday afternoons from 12:00pm to 3:30pm and can accommodate groups from 30-100 people. Baby and bridal showers of 30-50 people are a great fit for our main dining room, and we have done wedding parties for as many as 120.
Menu + Pricing
We do not have a special menu for private functions, rather we like to talk to you for a few minutes, get an idea of what you are looking to do, and then we customize the menu for you, making each event uniquely suited to the hosts and guests requests.
Pricing for dinner parties would typically be in line with our normal menu pricing. Luncheon events during the day average roughly $35 per person for a three course customized menu, plus the bar tab, tax and gratuity. Coffee and soft drink refills are also included. We do not charge a room fee for daytime events, and we do not charge a plating fee if you would like to bring in a cake or cupcakes for your luncheon event.
Please give us a call at (860) 633-9600 to discuss the details of your
next private event.
Kindly note, we do not accept any types of reservations through email. Thank you!